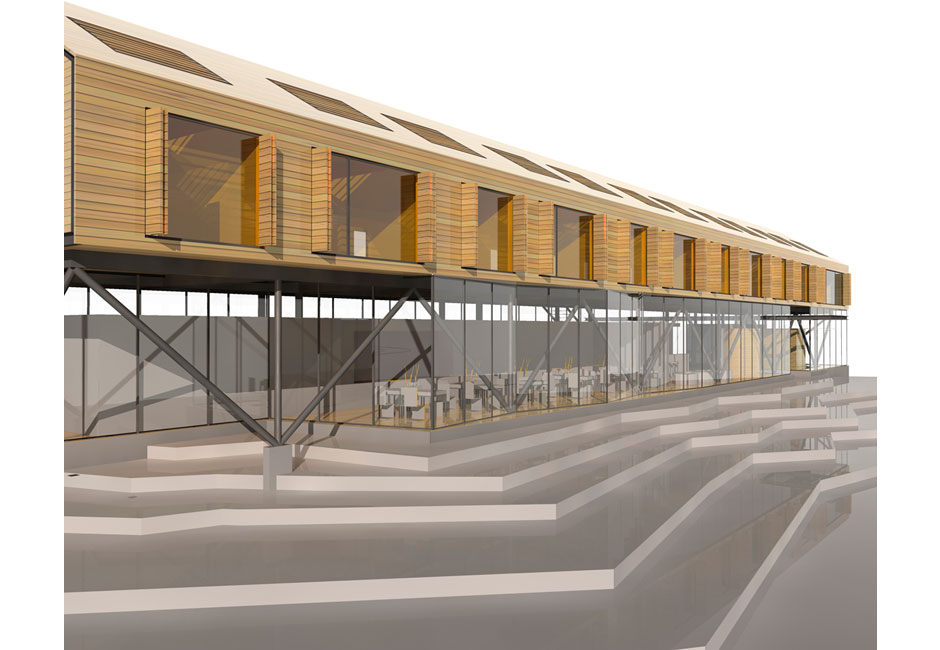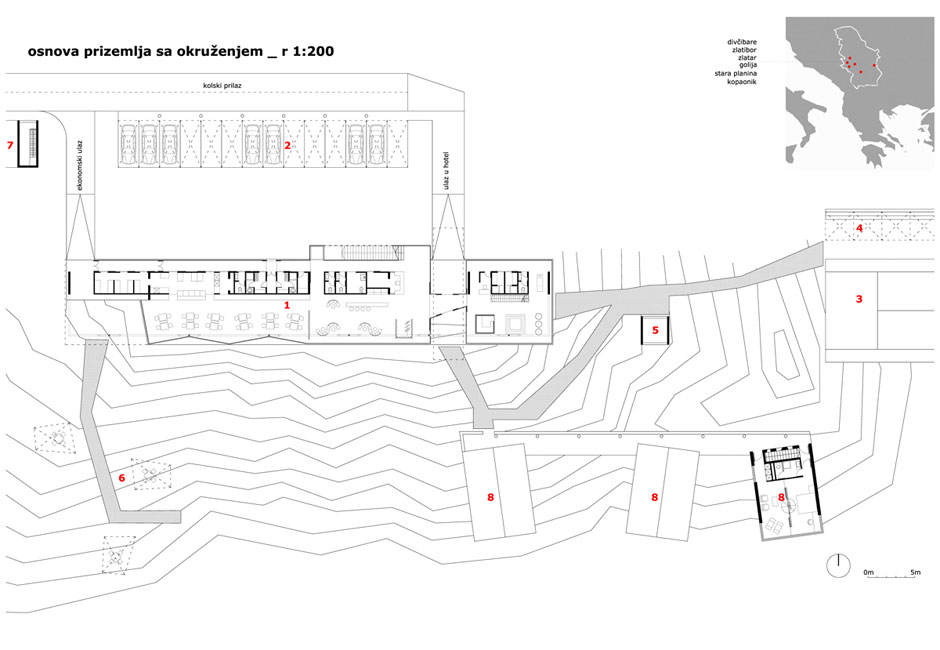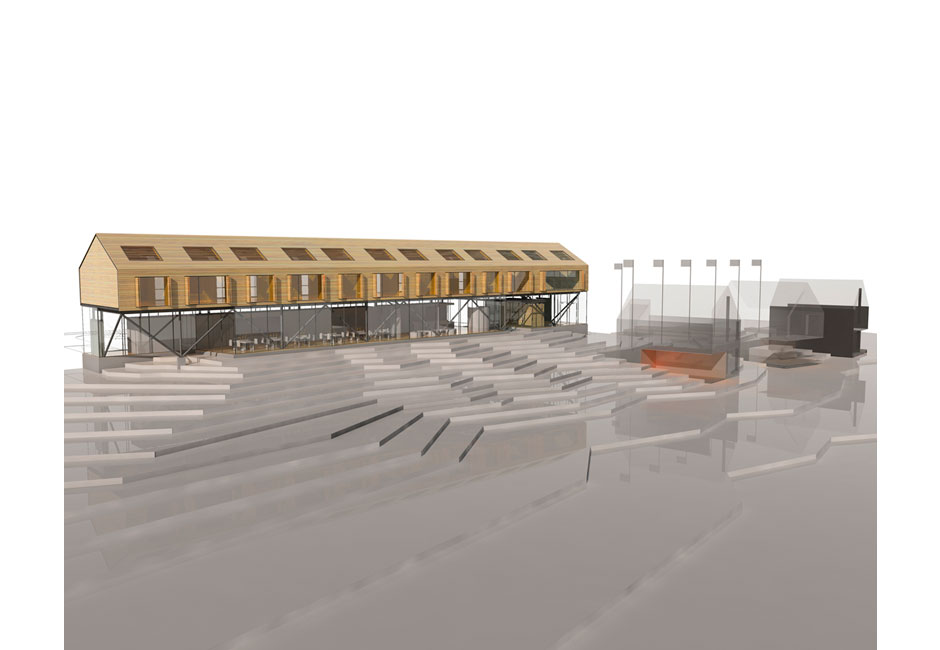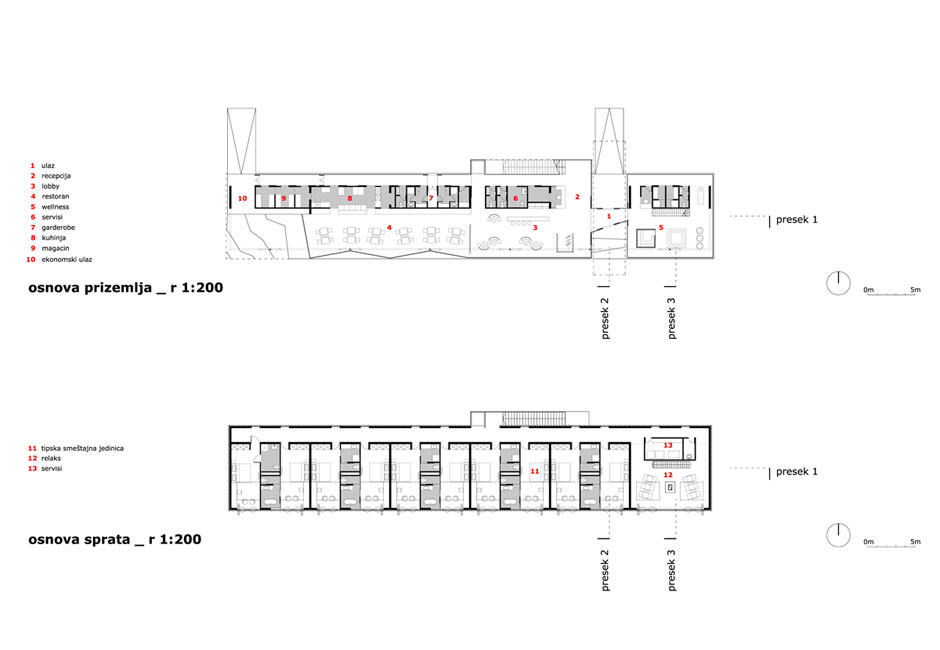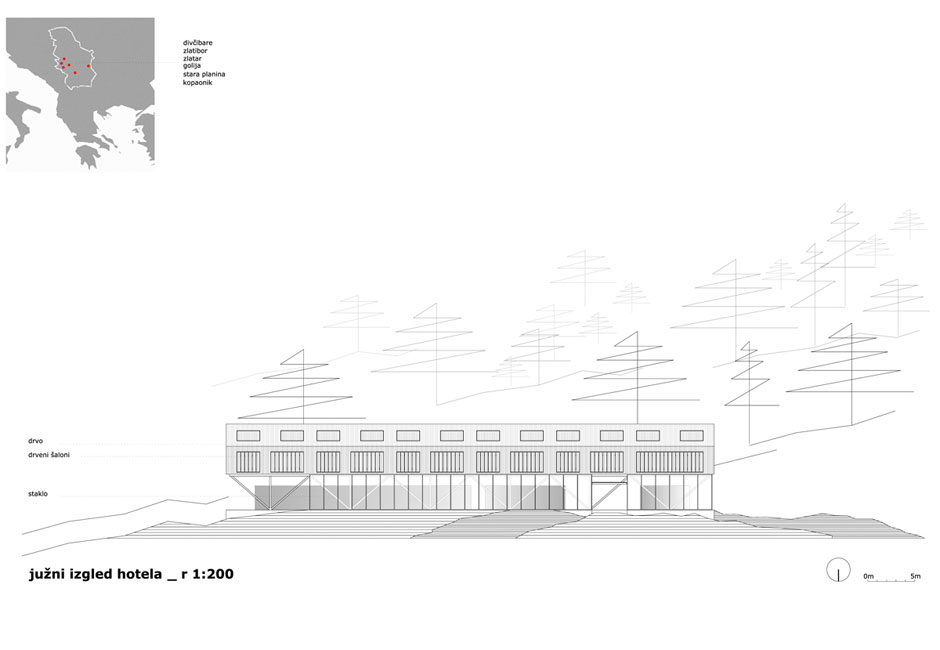 PROJECT
100 hotels throughout Serbia
PROJECT TYPE
Preliminary architectural and urban planning design – Competition II prize
SIZE
900m2 on spatial perimeter of min. 30 ares
CLIENT
AGEO d.o.o. Beograd
LOCATION
mountains Divčibare, Zlatibor, Zlatar, Golija, Stara planina, Kopaonik… Serbia
YEAR
2008.
Concept of the hotel design is in experiencing nature and in emphasizing natural values in which the hotel is situated. It is slightly laid on the ground, barely touching it. The hotel has two levels: ground level is enclosed in glass and represents nature, space is flexible, fluid, versatile and adaptable. Spacious area flows throughout ground level – reception, lobby, restaurant, wellness, terrace. The upper floor is solid, compact, with comfortable double bedrooms with large integrated bathrooms, and "window displays" that make contact with the surroundings.
Retrospective on traditional architecture is associative and sentimental.
The use of contemporary natural materials – wood, glass, steel, concrete, and the use of sustainable energy resources – solar collectors, geothermal energy, with high technological equipage, provide extra support to the comfort experienced in nature, where fresh air and healthy environment prove to be essential qualities.
---